Paw Prints - only £35 plus £5 postage

PLEASE NOTE THAT POTTYEMMA WILL BE ON HOLIDAY FROM NOW UNTIL MONDAY 17TH JULY.


Buy now and get create a lasting memory

Packs ordered will be sent within 2 working days.

Simply take the imprint and return in the prepaid envelope provided.

If you are buying for someone order a gift certificate so they can receive their fresh clay when ready.

---
How long does it take?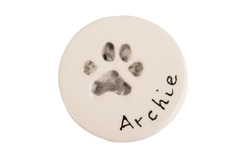 Pottyemma will send the pack out to you within 2 working days of getting the order. Once you get the pack it is best to take the imprint straight away whilst the clay is soft. Send the pack back to Pottyemma.
Once the Pottyemma gets the pack the imprints needs to be left to dry slowly. It is then fired twice, painted and glazed. Lastly it is lovingly framed.

Your framed imprint will be sent to you within 2 weeks of Pottyemma getting the imprint pack

---
What are the choices?

How do I get an imprint?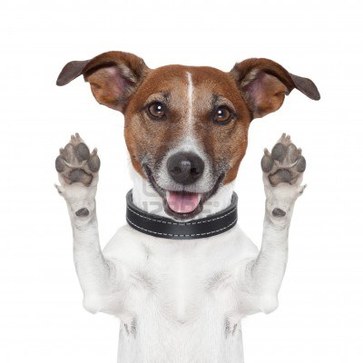 Click at the top of this page and Pottyemma will send an imprint pack to you by post.
Alternatively, if you are based in the Edinburgh area there are several stockists of Pottyemma imprint packs.
The packs can be found at:-
Jack's Grooming, Edinburgh
Christine's Dog Grooming Parlour, Edinburgh

Grooming Marvellous, Edinburgh
Dundas Vets, Edinburgh
The Dog House, Penicuik
Splash Dog Grooming, Cockenzie
Central Scotland Pet Cremations
, Falkirk
Broadleys Veterinary Hospital
, Stirling
Canine Chaos - Professional Groomer & Behaviourist, Manchester
Joanne's dog grooming, Musselburgh
---