​Where can I get a imprints taken?

Pottyemma is happy to visit your home within the Edinburgh area, Midlothian and East Lothian area.

If you would like to book in the just email Pottyemma with your address and your telephone number

emma@pottyemma.co.uk

​Pottyemma is happy to make a home visit for a minimum order of £70. See Price List below.

​

Baby Imprints

Baby foot print

Those little feet and hands grow so fast. Pottyemma is experienced in taking imprints from babies from a few days old up to teenagers.
Pregnant? Arrange an appointment for after the baby arrives. That way you can capture those little feet.

---
Where to find Pottyemma?

​The best plan is to look at the events tab on Pottyemma's Facebook page for Drop in Sessions

https://www.facebook.com/Pottyemma/eventsDrop in Session

Come and visit Pottyemma at

Treehouse Childrenswear

,

Stockbridge on the first Wednesday of the month.

Book a slot by phoning Treehouse on 0131 225 1242.

Pottyemma is at

Toots Play café

every second Friday.

Drop in anytime between 10am and 11am.

No appointment necessary.

Pottyemma is at

Turtle Dove,

one Thursday a month

Drop in anytime between 10am and 11am .

No appointment necessary.

Come and visit Pottyemma at

Jabberwocky

, Haddington,

Once a month

Drop in anytime between 10am and 11am.

No appointment necessary.

Come and visit Pottyemma at

The Wishing Tree

, Musselburgh

Once a month

Drop in anytime between 10am and 11am.

No appointment necessary.

Pottyemma also regularly visits playgroups, nurseries and post natal groups. If you would like to book Pottyemma for your group then contact Emma on 07968 789483 or email

emma@pottyemma.co.uk
Pottyemma Imprint Parties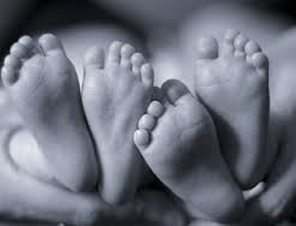 Want to avoid heading into a busy town centre or shop to get an imprint? Get your baby print without the hassle of travelling.
Pottyemma will come to you and take the imprints at home or venue of your choice. Give your NCT friends a call and arrange a morning coffee, a few cakes and get a relaxed imprint taken with no hassle to your child. Pottyemma prepares the clay in advance so there is no mess.
If you host a party Pottyemma is happy to provide you with a free gift.
Want to find out more and check Pottyemma's availability then email
emma@Pottyemma.co.uk
with the location of the party.
---
Choose the text,colour for hand and foot imprint and then choose the frame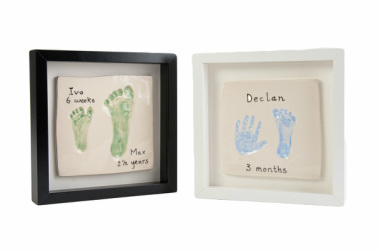 Your Child's name and age can be added to the
imprint.

The imprints
are available in blue,
pink, purple, green, black and red.

Black and white frames are available.

Size of the frame is 25xm x 25cm.



---
Frequently asked questions (FAQ)
As in all things, there will always be some questions you may have prior to ordering an imprint. The attached should hopefully give you answers to the most frequently asked questions but feel free to
contact me
with any specific queries.